Page 2 - Hemas_Piyawara_Book
P. 2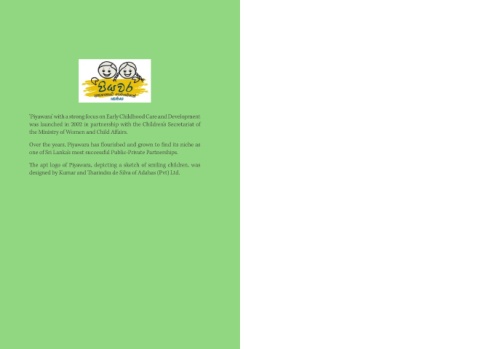 'Piyawara' with a strong focus on Early Childhood Care and Development
           was launched in 2002 in partnership with the Children's Secretariat of
           the Ministry of Women and Child Affairs.

           Over the years, Piyawara has flourished and grown to find its niche as
           one of Sri Lanka's most successful Public-Private Partnerships.
           The apt logo of Piyawara, depicting a sketch of smiling children, was
           designed by Kumar and Tharindra de Silva of Adahas (Pvt) Ltd.